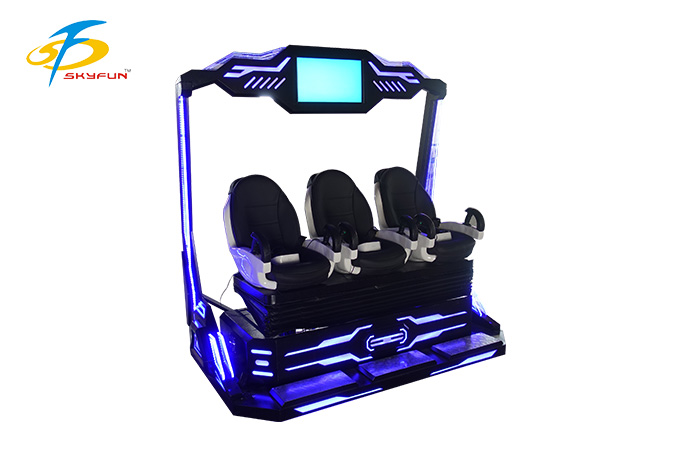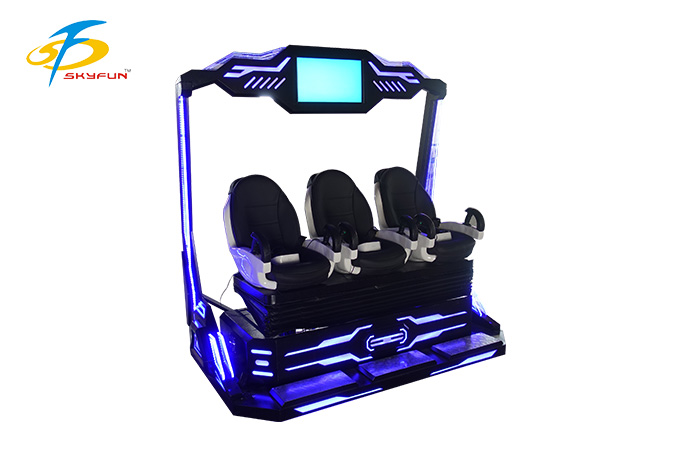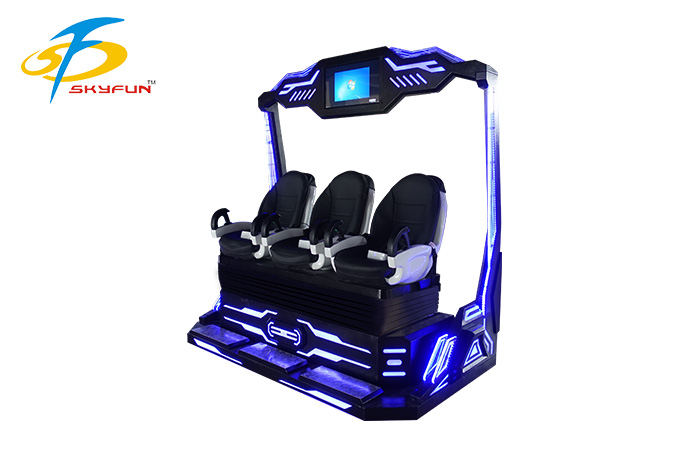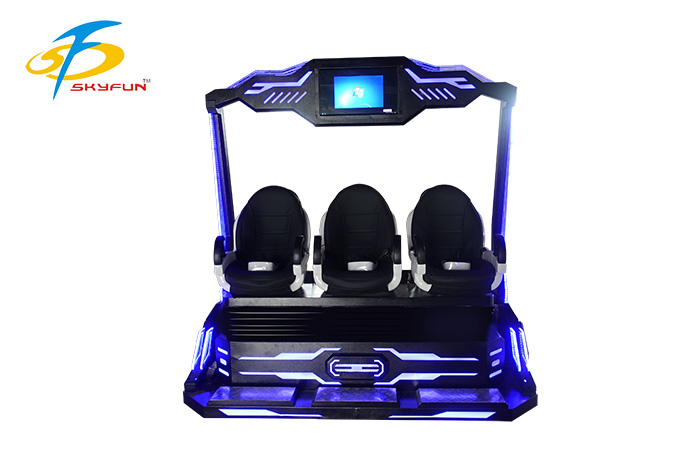 Three Seats VR Cinema
Three seats vr cinema is a kind of cost effective 9d vr cinema, which is popular with people. There are many contents, including games and movies; and it can maximum support three people.With three special effects, people can immerse themselves into the apmosphere.
Basic Specification:
SpecificationsMaterialMetalSize2.45*1.3*2.45mWeight400KGPower2.5KWSpaceRequired6m²Content100PCS
Characteristics:
It has three special effects: back poker, vibration and hand wind, increasing the immersive experience.

It takes the high configuration, the CPU is Intel 5, high quality. With the Deeppon, high resolution.

It supports three people for one time. Can earn back your cost quickly.

There is a 26 inch playing screen, can real time showthe game and movie contents, very attractive.

There are three mainframesinside to support three seats, making the contents smoothly.

There is agame handle in the handdrail, can play shooting games.

The controller is the touching screen, very convenient!